6 minute read.
In the 1980's, the rock-band Van Halen caused $85,000 damage to their dressing room after finding brown M&M's in their bowl of "munchies" before a concert. The facts behind that story can help medical-device companies become more efficient and pass any FDA or ISO Quality-System audit. This article shows you how, with the lead singer of Van Halen, David Lee Roth, as your guide.
---
Background
The 1980's were fun. I was lucky to be a teenager at a time when Van Halen produced their most popular albums. They were one of the most successful bands in history. According to
Wikipedia,
[Van Halen's] lead single, "Jump", became an international hit and their only single to reach number one on the Billboard Hot 100. The following singles, "Panama" and "I'll Wait", both hit number 13 on the U.S. charts. The album went on to sell over 12 million copies in the U.S. alone.
Van Halen toured nationally, with multiple shows each week filled with up to 60,000 fans. Concert venues had to prepare weeks in advance, fulfilling Van Halen's contract that required each venue to provide "munchies" in the band's dressing room, including a bowl of M&M's with the brown ones removed.
To show you how obvious their contract was, I added a red arrow to a copy of the requirement for not having brown M&M's:
In 1982, the band
destroyed their dressing room
after finding brown M&M's. 35 years later, I use lessons from Van Halen, and brown M&M's, to help medical-device companies comply with FDA and ISO requirements.
---
Why were brown M&M's important?
My answer is after this video of "Jump. Feel free to sing along while you think about brown M&M's.
Van Halen used brown M&M's to quickly gage the likelihood that their contractors met more complex safety requirements. They toured globally, performing several times a week, and were one of the first rock bands using 3rd-party contractors to prepare concert venues according to their specifications. They needed a way to quickly gage the quality of their contractor's work, ensuring that stages could withstand the weight of their equipment, electrical circuits could safely feed their amplifiers, stage effects, and VERY LOUD SPEAKERS. Each venue would hold up to 60,000 people, requiring buildings to meet fire safety standards, etc. This process was repeated three or four nights a week for up to a year at a time.
The lead singer of Van Halen, David Lee Roth, said this about brown M&M's:
Van Halen was the first band to take huge productions into tertiary, third-level markets. We'd pull up with nine eighteen-wheeler trucks, full of gear, where the standard was three trucks, max. And there were many, many technical errors — whether it was the girders couldn't support the weight, or the flooring would sink in, or the doors weren't big enough to move the gear through.
The contract rider read like a version of the Chinese Yellow Pages because there was so much equipment, and so many human beings to make it function. So just as a little test, in the technical aspect of the rider, it would say "Article 148: There will be fifteen amperage voltage sockets at twenty-foot spaces, evenly, providing nineteen amperes …" This kind of thing. And article number 126, in the middle of nowhere, was: "There will be no brown M&M's in the backstage area, upon pain of forfeiture of the show, with full compensation."
So, when I would walk backstage, if I saw a brown M&M in that bowl … well, line-check the entire production. Guaranteed you're going to arrive at a technical error. They didn't read the contract. Guaranteed you'd run into a problem. Sometimes it would threaten to just destroy the whole show. Something like, literally, life-threatening.
You can read an NPR article about David Lee Roth's views on brown M&M's, or watch Dave explain it himself in this video:
Brown M&M's and Quality Assurance
To understand how brown M&M's can help companies work in regulated environments, look at the phrasing of Van Halen's contract:
Some of Van Halen's phrasing allowed flexibility, such as "assorted dips" and "nuts," but their contract explicitly stated that there shall be twelve (12) Reese's peanut butter cups and there shall not be any brown M&M's. Their phrasing is similar to how the International Standards Organization provides requirements to medical device companies, clarifying what they mean by "shall, should, may, and can" in ISO 13485, section 0.2:
Shall = a requirement
Should = a suggestion
May = a permission
Can = a possibility or capability
Your organization can become more efficient instantly by focusing on what shall be done then allocating time for what should, may, or can be done. What shall be done is clearly stated in FDA and ISO regulations, and they even provide examples of brown M&M's in their warning letters, publicly available letters sent to companies that don't comply with regulations.
The FDA sends thousands of warning letters each year. The letters and responses company's responses are available on the FDA warning letter database. Most letters are for simple violations, but like brown M&M's they indicate a higher probability of other problems within companies that manufacture life-saving medical devices.
---
The most common FDA warning letters
Expired calibration of manufacturing equipment. 
Companies must keep calibration records of equipment used to manufacture medical devices. This is clearly stated in FDA
21 CFR 820.72
and
ISO 13485:2016
clause 7.6, and is simple to correct.
Products or parts of products on employees' desks without a label identifying the parts as "not for human use."
 Companies must identify and control products that are non-conforming so that they are not accidentally delivered to patients. This is clearly stated in FDA
21 CFR 820.90
and
ISO 13485:2016
clause 8.3.2, and is simple to correct.
A
Design History File
with any of the following: 
Design-changes without test data or rationale, Design-reviews without an independent reviewer, Long time-periods without updates.
 FDA
21 CFR 820.30 (j)
requires companies to maintain a Design History File for each product, ensuring that decisions follow a plan, changes to plans are team-decisions based on data, and that design reviews include an independent participant.
At first look, these FDA warning letters are for simple violations and don't seem important. But, each requirements was written in the same document that had safety regulations for companies making life-saving medical devices, the same devices our friends or family may need one day.
FDA warning letters are like Brown M&M's for medical device companies.  To paraphrase David Lee Roth:
"So, when I inspect a company, if I see an obvious violation of FDA regulations… well, line-check the entire production. Guaranteed you're going to arrive at a technical error. They didn't read the regulations. Guaranteed you'd run into a problem. Sometimes it would threaten to just destroy the whole process. Something like, literally, life-threatening."
Companies that provide public service should continuously improve to produce safer products and comply with healthcare regulations. I believe the two main ways to accomplish this are improved quality systems and an inclusive corporate culture focused on increasing patient safety.
---
What Next?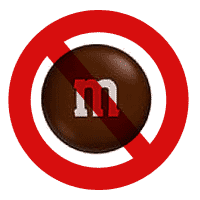 Brown M&M's are not a problem, they a symptom. They can also be a cure: Use the concept of Brown M&M's to evaluate the effectiveness of your quality system and make improvements.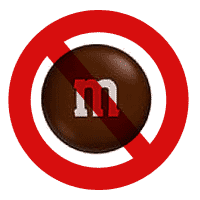 Recognize that an effective organization needs an inclusive environment, where diverse people in different departments all have a voice in patient safety, work policies, and work-life balance. Exceptional leadership creates that environment.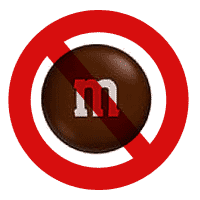 Create a culture where everyone understands their role in patient safety. Everyone should know that their primary job is protecting patient safety, and everyone should feel empowered to voice concerns and offer solutions.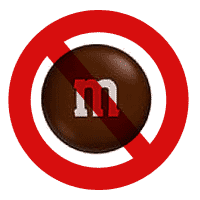 International healthcare regulations require that senior management continuously improves the knowledge of employees through training. Use that. Hire trainers or consultants to increase team awareness. Perform internal audits, and hire external auditors that aren't biased from existing policies.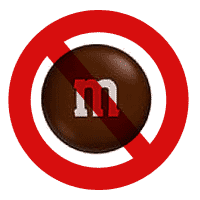 Ensure your company's Quality System complies with the FDA  and ISO 13485. which require that senior managers make quality assurance their core responsibility. Continuously improve your quality system by making it a closed-loop process focused on reducing risk to patients.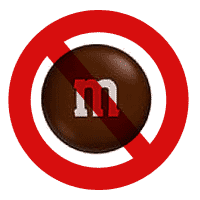 Use the concept of brown M&M's to audit your suppliers and subcontractors. If a critical supplier allows simple mistakes they may not follow complex requirements, adding risk to your customers. As David Lee Roth said, "Something like, literally, life-threatening."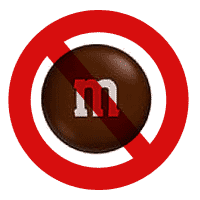 Recognize that your elected officials oversee healthcare safety, quality, and cost, including laws for diversity in workplaces and corporations. Become involved. The International Medical Device Regulators Forum is a good start for healthcare professionals, and anyone can write their congressman or senator to express opinions that are hopefully supported by facts.
---
Please Share
If you found this useful, please share it. Follow me on Linkedin for infrequent posts, and check back here occasionally.
---
Continuously Learn
Regulations & Standards:
FDA 21 CFR 820, the United States quality regulations
ISO 13485, the international standard for quality systems
MDSAP, the multi-country audit model for quality systems
Consulting & training:
Oriel STAT-A-MATRIX , an international management consultancy (I consult with Oriel)
Qunique, a boutique Swiss quality and regulatory consultancy
Me (Jason 🙂
---
About me:
I'm a child of the 80's, as my high-school homecoming photo shows:
I make wiser choices today than I did in the 80's, especially with haircuts, and I help companies have fun and efficient companies that make wise choices towards safer, healthier products for all of society.
https://jasonpartin.com/wp-content/uploads/2019/05/david-lee-roth-guide-to-fda-iso-words.jpeg
480
640
jasonpartin
http://jasonpartin.com/wp-content/uploads/2019/03/logo-jp-jason-partin-cropped-50-px-high.png
jasonpartin
2019-05-10 17:02:39
2019-12-20 17:21:51
Van Halen, Brown M&Ms, and Quality Assurance